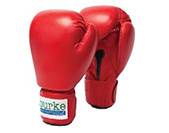 News from the ring
Unboxing Video - Hide-A-Vent
Unboxing videos are growing more and more popular!
Unboxing videos are frequently searched for on YouTube during the consumer research process. We created this video for our client, Hide-A-Vent, as a great way to highlight their product's unique attributes and show potential customers what to expect post-purchase. We also enhanced the effectiveness with Hide-A-Vent's resellers like Home Depot on their website and Amazon at the point-of-purchase shopping cart.
Video Box Mailers - LAARS
Video box mailers have an immediate impact. We used this innovative and captivating approach to deliver a promotional video and gifts for our client LAARS. The opening of the box with a video highlighting the company's history left a lasting impression.




The reusable box contained a LAARS-branded portable speaker, and the charger added a nice touch.
TV & OTT Campaign - WeedPro
"My wife thinks I am in love with the new beauty in the neighborhood."




Our client, Weed Pro, of Cleveland, Ohio, wanted us to use humor to capture attention and set them apart in a highly competitive industry!




We created and launched this "Love Your Lawn" TV campaign. Take a look and see the fun we had with a little play on words .
We are excited to announce the launch of four new websites that we have designed with a focus on user-friendly experience and SEO. Our in-house design team has been hard at work for our clients to create websites that not only look great but also rank well in their category with all search engines. We know these new websites will provide excellent results and experiences for their targeted audiences for both B2B and B2C visitors.
It is a joy to work with such diverse clients and their products. From the most beautiful imported Italian tile for our client Artistic Tile to steel fabrication for the largest commercial buildings with SL Chasse Steel, we built engaging websites. From the needs of IT and Technical Support for our client Parrot Computers to the repair and restorations of boats and recreational vehicles with our client Granite State Auto Body, we have helped these top-notch companies make a powerful impact that best represents their brands and communicates their services.
We focused on creating informative content that will help potential customers learn more about the company and the services they offer. Take a look at a few of the latest sites we added to our portfolio with the links below.
ON THE ROAD & IN THE FIELD
Guest Speaking - Saint Anselm College
Our Founder, Jim Burke, had the pleasure of once again speaking at Saint Anselm College to a class of Sports Marketing students.




He was happy to meet with and take questions from these promising future marketing professionals. We learn so much from the audiences we get to speak to and engage with.




Jim spoke about our fast-changing industry and how we are involved with producing our own sports content with our UnAnchored Media division.
In The Field - Skillings & Sons
The Burke Advertising Video Production Team joined alongside our client, Skillings & Sons, for a well-drilling project. We were able to capture great footage with our drone and multi-cameras to use to continue marketing "all things water" and developed long-form "what to expect" videos for their YouTube channel. We love getting to work with our clients on-site and seeing them do their work firsthand!
Watch Here
In Our Studio - Cold Springs
It was lights, camera, and action at our very own Burke Advertising video production studio when Alexa from Cold Springs RV came to shoot some content. Our producing team was able to capture footage for Cold Springs to use for the full 2023 year, including events, holidays for television, and social media content.
Watch Here
On-Location With Choice Fitness
The Burke Advertising Production Team has been
on location at several all-new Choice Fitness Elite locations. We had a fun day of shooting pickleball courts, pools, gyms, and a beautiful new basketball court. This is a spectacular health club facility; we're very excited for Choice Fitness!
Watch Here
Our video production division, BAV, has been hard at work
producing great content.
At Burke Advertising, we are now in our second year with our podcast UnAnchored Boston. Bob Lobel and Mike Lynch cover all the latest news, highlights, and analysis from the world of sports, along with great behind the scene stories about Boston's teams and athletes.
Generations of sports fans recognize our influential hosts. Bob Lobel recently received the Television Academy Arts and Science's prestigious Golden Circle Award, and congratulations to Mike Lynch, who next month will be inducted into the Massachusetts Broadcasters Hall of Fame.
Sponsors get these powerful influencers to speak from the heart about their product to a loyal audience.
If you would like your product or service highlighted on one of our UnAnchored Media shows, email sales@unanchoredmedia.com or ask your Burke Advertising Account Manager for more information.
UnAchored Media is a Burke Advertising, LLC Company
https://unanchoredboston.com/
Rivier University Golf Classic
Join us! Support student-athletes by joining us golfing, sponsoring, or donating a raffle prize for the Annual Rivier University Golf Classic
You will help provide opportunities for students both on and off the playing fields and courts.
New Client: The New Hampshire Camping and Recreational Vehicle Show
We are excited to announce that we have been selected as the agency of record for The New Hampshire Camping & Recreational Vehicle Show. The show is produced by the New Hampshire Campground Owners' Association which has been promoting camping for over 50 years.
We assisted this fun consumer-focused trade show with marketing strategy and media planning. This year's show was an extreme success and we're already excited for next year.
Burke Advertising Office Turntable
One of our favorite ways to integrate TikTok into our business is with the segment we created, "Office Turn Table."




With our record player and large array of vinyls, we have songs to spin to celebrate everything from Artists' birthdays to national holidays.